Corporate Coaching
Corporate Development Coaching
Powerhouse leaders practice self-reflection, impulse control and empathetic listening. Release negative mental models and step into results based shifts for meaningful, confident and successful leadership excellence.Highly effective teams thrive in organizations that implement: a learning environment; humor; emotional intelligence; action learning; effective dialogue and rapport skills; and appreciative inquiry. Champion your organizational initiatives with today's leading methodology for effective team building.
Lauren Miller is a truly accomplished coach and mentor. I came to work with her while I was still dealing with grief from the death of my husband, and within a few short months she helped me move from that very stuck place to where I could re-engage in my leadership coaching practice.
Lauren has the ability to read where someone is from an energetic and emotional perspective, and has a variety of tools to help you move to a more productive place in your life.
Whether you looking for a coach to help you move through "stuck" energy, or need someone to help you rejuvenate and/or expand your business, Lauren has the tools and insights to make a real difference in your life
President – Clear Purpose Management, Inc. Patricia M. Wright
Do you value high touch and creative sustainable deliverables?
Custom training programs based on your company initiatives and individual team goals and initiatives?
Each executive coaching program has its foundation on process driven skill sets and Andragogy (effective methodology for teaching adult learners). SHIFT Lights-On Leadership (Maximization of the Human Operating System), Sherpa Process-Driven Executive Coaching methodology and behavioral science make up a few of the key cornerstones used in session.
Emotional intelligence, appreciative inquiry, ISD (Instructional Systems Design) pulling from the traditional ADDIE model are utilized to maximize coaching engagement. Facilitating psychological safety and connection using methodologies that shift perceptions into a positive think space and collapse false beliefs and resistance to change.
 
Dannemiller's Formula for Change (D x V x F x L > R) is used as a foundational point of reference to create your training programs that support your initiatives and desired outcomes.
D x V x F x L > R:
D:Dissatisfaction with your current situation which may come in the form of frustration; confusion; overwhelm or negative perspectives.
V:Vision: clarity of focus leads to accuracy of response; a clear vision is essential for forward action steps to appear.
F:Forward Action Steps: Putting into practice simply, forward action steps create the infrastructure for sustainable change to take root and replace old patterns of thought and behavior. Creating new messaging systems within our brain through simple repetition of positive behavior result in personal transformation.
L:Leadership/Coaching: Mentorship and coaching have proven successful support elements resulting in positive, sustainable shift. Connecting with a coach that aligns with your personality and core belief systems is essential in order to create psychological safety for personal growth and development.
R:Resistance to change. It has been shown that whenever one of the above elements is missing in a person's life that R: resistance to change will win out. When all 4 elements are present: Dissatisfaction with your current situation or conflict, Vision, Forward Action Steps and Coaching then your desire to experience a positive SHIFT in your life will win out over resistance.
Empower Your Team with Positive Adjustments for Lasting Change: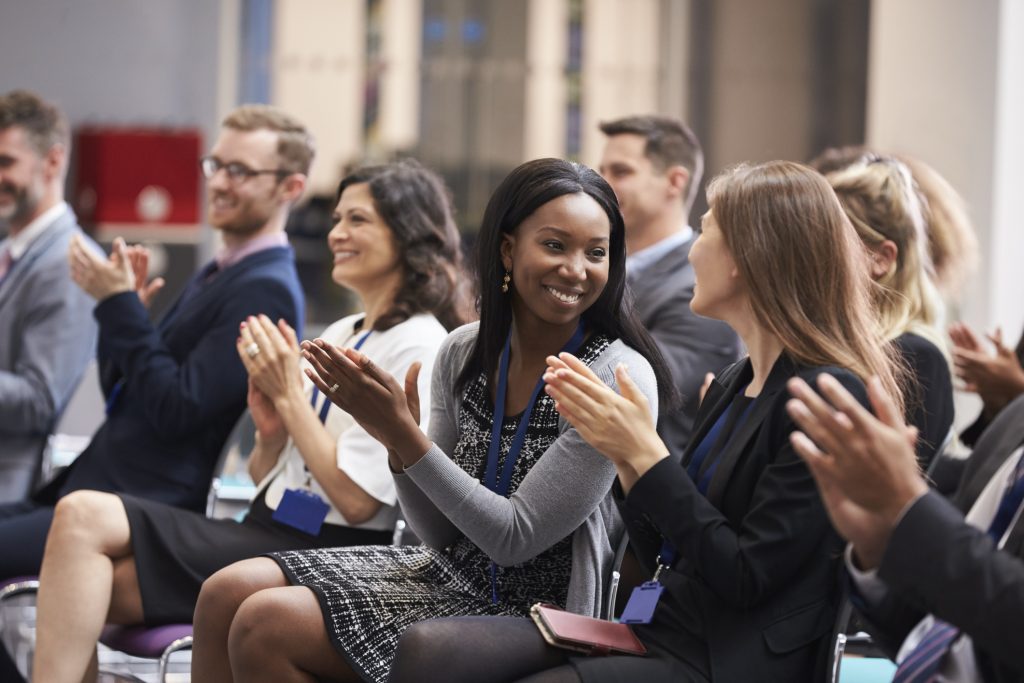 Our customized corporate training programs are designed to empower your team to make lasting positive changes in their professional life. We address these as a triangular support system: Mind, Body, and Soul. Healthy choices and solutions to build up your team's communication, stress management and high functionality along with the sustainable systems focused on performance and results.
Personal Excellence/wellness
Team Motivation & Building
Effective Management
Diversity in Communication and Work Styles
Collaborative Corporate Culture
Work Life Balance – Life Satisfaction
Motivate – Create – Collaborate
Play together – Stay Together – Keeping Employees Happy
OCD – Office Collaboration Deficit
Fitness Triangle – Mind Body Spirit
Lauren has graduated with Honors from Rutgers University with a Masters in Adult Education and Continuing with a Certification in Human Resource Development and Executive Coaching, coaching over a thousand people since 2005. She has created two learning methodologies that help to increase the transfer of knowledge into daily life for personal excellence: Spirit; Mind; Emotions and Body:
Click Here to Explore Miller's 4 Step's to Learning & Growth =>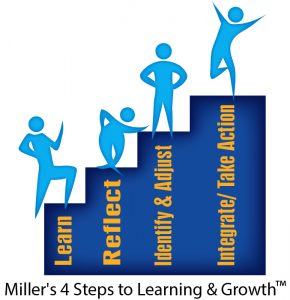 Miller's 4 Steps to Learning & Growth by Lauren E Miller is licensed under a Creative Commons Attribution-NonCommercial-NoDerivatives 4.0 International License.
Based on a work at http://LaurenEMiller.com.
Permissions beyond the scope of this license may be available at http://laurenemiller.com/about/.
Miller's Love Learning Circle by Lauren E Miller is licensed under a Creative Commons Attribution-NonCommercial-NoDerivatives 4.0 International License.
Based on a work at https://LaurenEMiller.com .
Permissions beyond the scope of this license may be available at http://LaurenEMiller.com/about.
For more information about Invigor Corporate Training Services please email: jdfulford@q.com or call 303-898-3599.