Keynote Speaker
Fun, interactive and highly engaging, each speaking program is customized to meet your specific goals and initiatives. From small group seminars to large keynote audiences, Lauren delivers impactful programs that anchor positive behavioral shifts, leaving participants with specific forward action steps for confident & fun personal excellence and optimal wellness.
Attentive relationship-builder with honed business acumen and experience spearheading all aspects of business development, from sales pipeline growth to marketing, operations, budgeting, and billing. Dynamic and engaging speaker with repeated success drawing on humor, personal experience, academic studies, and proven techniques to facilitate learning and inspiration. Stress relief subject matter expert (SME) with track record of delivering highly interactive presentations, seminars, and workshops.
Featured as stress relief SME on CNBC, MSNBC, Lifetime, and Discovery channels as well as in International Journal of Healing and Care, Redbook, Ladies Home Journal, Family Circle, and Success.
Regarded as preferred facilitator of Faculty SHIFT Leadership Training for Clarity International.
Highlights of Expertise
·       Mentoring & Corporate Coaching

·       Key Stakeholder Communication

·       Human Resources (HR)

·       Instructional Design & Teaching

·       Spirit-Driven Leadership

·       Public Speaking, Workshops, & Seminars

·       Writing & Content Development

·       Company Culture / Change Management
Keynote Speaker
Please Click Here for Speaker 1 Sheet: Speaker-OneSheet_LaurenEMiller(2)(1)
Recent Speaking Event Sample Footage:
Please Scroll Down for More Video Samples
CLICK HERE TO WATCH Video Endorsement from World Renowned Motivational Speaker Les Brown
Please Scroll Down for Additional Speaker Endorsements
In addition to the topics below, Lauren offers customized training programs which specifically meet the needs of the corporate initiatives and or needs based training including team building; motivation; productivity; communication/conflict resolution and effective management and engagement.
Lauren speaks on a variety of Wellness topics that promote personal excellence at and at home. Below are a few samples.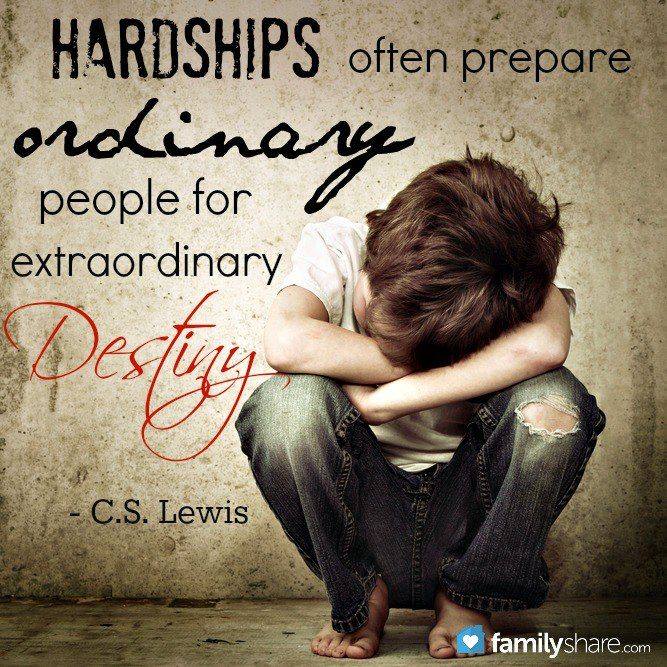 Faith through Fire – Signature Speech: Sharing her personal story, Lauren moves you from fear, doubt and worry into love, joy and gratitude.
 Discover how to live life from a place of inner confidence, knowing that no matter what unfolds before you, you can handle it.
 You will be empowered with tips to help you make the shift from fear to love, from victimization to gratitude.
 You will learn how powerful vulnerability is when it comes to making meaningful connections in life.
 Learn how the art of living as a fascinated, curious human being can transform your entire perception of life.
 Learn how faith the size of a mustard seed can move mountains in life
 Journey behind the scenes of the "Serenity Prayer" and the power it has to shift your perspectives in life.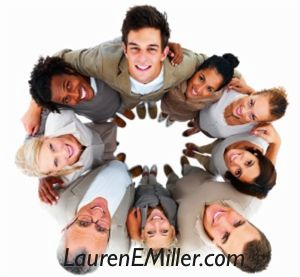 "C to C": From Competition to Collaboration: You will be guided to positive perceptions and actions to enhance interpersonal communication and connection for leaders and teams.
 maximize job performance
 Increase productivity, innovation, creativity and Team building
 Create a positive work environment: more laughter = more connection and satisfaction in life.
 Increase positive lateral communication = feelings of connection, validation and appreciation
 Increase your self-esteem, creativity and personal empowerment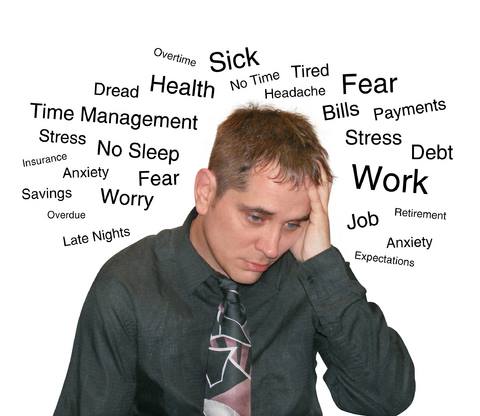 Release the Stress around Life's Craze: The audience will learn and apply universal stress relief practices that can be done under 5 minutes to release daily stress resulting in individual and organizational empowerment.
 Decreasing stress related illnesses
 Improve overall enjoyment of life
 Learn how to release the fears and phobias that hold you back at work and at home
 How to go for what you want in life without being attached to the outcome
 Become the observer vs. the reactor in life
 Rediscover "YOU" as an empowered human being who has the tools and ability to choose your response to any situation that unfolds before you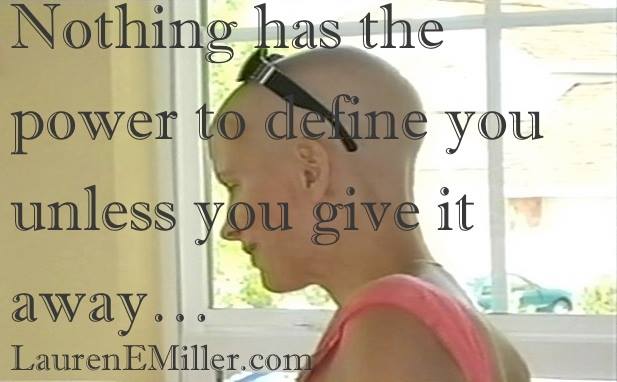 "Mom don't cry your Soul still has Hair": Lauren shares her journey through stage three cancer along with the tools she used to thrive while trying to survive. Target Market: Cancer Survivors
 Rediscovering your sense of humor
 You will learn how to "Prune for Growth" in life
 Learn 3 things that will enable you to dance through any storm in life
 Gain insight and tools into the "Art of Instant Stress Relief" with or without cancer
Giving Purpose to Pain: Techniques will be shared and demonstrated that move individuals through the pain of addiction and abuse back to peace and personal reconnection using the inner voice of inspiration.
 Connect to your inner inspirations and ACT on them
 Leave with a ton of "take and go" stress relief tips and techniques
 Learn how your physical body manifests emotional pain and how to stop the madness within
 Learn how to release an addiction and return to empowerment
 A Journey of remembrance back to "YOU" before the pain and false beliefs kicked in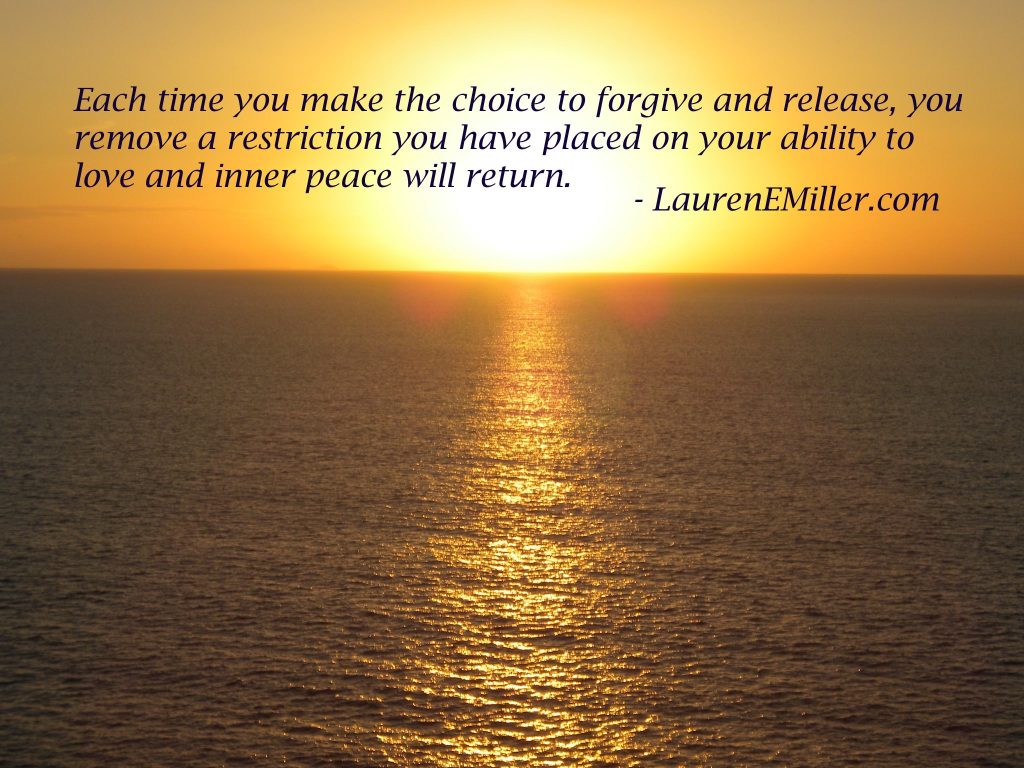 Stress Solutions for The Soul
Stress enters into our lives through three main portals: health, relationships and finances. Within each of those areas three main emotional responses (fear, self-doubt and worry) block our ability to remember what our soul already knows: we have God given abilities to adjust, learn new skills and come up with creative solutions no matter what circumstance we find our self in.
"Don't resist life's challenges, gain skills to excel in the midst of them by becoming a storm dancer."
Event Footage of Lauren E Miller:
Stress Solutions Made Easy with Lauren E Miller
Stress Solutions Made Easy at Work & at Home
Ignite Your Belief in the Possible: Shift Perception into Possibility
Speaker Endorsements for Lauren E Miller:
"We loved Lauren — she hit a Grand Slam at our breast cancer conference! She did a great job of hearing our concerns and guidance, and her message resonated with our audience. She was gracious, grateful, and an excellent communicator. She was exactly what we needed. I overheard people who have been coming to our conference for several years saying that she was the best speaker ever, and we should have her back. Most likely, we will! "
– The Ohio State University's James Cancer Hospital & Solove Research Institute
Lauren Miller is a dynamic and engaging speaker. She has the ability to grab a crowd by their heart and warm their soul. I've witnessed her as a speaker follow Bob Proctor and have the audience as engaged as any professional speaker I've witnessed. She delivers; she cares and more importantly, she brings tremendous value to any venue. I highly recommend her.
-Peggy McColl, New York Times Best Selling Author
Lauren's presentation at the 2013 Sue Miller Day of Caring for Breast Cancer Awareness was very well received – positive and upbeat for an audience, which has experienced some dark days.
– Becky H.; Coordinator for the Sue Miller Day of Caring Event
"Without a doubt, Lauren Miller is one of the best speakers on the planet! Her ability to draw in the audience is absolutely magical. She shared the stage with Marianne Williamson at our Global Women's Summit in LA, mesmerizing several hundred women from around the world. The feedback was extremely positive. Many women were moved to tears as they described the value they received from her presentation and remarked that they gained life-changing perspectives because of Lauren's authenticity. She is interactive and energetic, truly inspiring and motivational on all levels. She shares life skills everyone can apply to any stressful situation. I highly recommend Lauren for any venue; I'll invite her to speak at many more WIN global events."
-Paula Fellingham, CEO, The Women's Information Network, www.theWINonline.com
Lauren Miller is a fantastic speaker and inspiration. Her programs are filled with real-life tactics, and her style makes it easy to follow. She captivates her audience from the beginning until the end. I have seen her speak to a packed audience that was fully captivated. Lauren not only shares life changing information but she interacts with her audience, teaching and empowering on the spot.
– Betsy Wiersma, Founder CampExperience.com
Lauren Miller recently talked to a large group of administrators and upper management on the topic "How to Hear the Inner Voice of Inspiration and Act on It (In the Workplace and In Life)." Lauren uses facts, humor, personal experiences and stress relief techniques to captivate her audience and pull them in. Looking around the room, no one was fidgeting; everyone's eyes were on Lauren. After the event, people were visibly moved. Some comments included: life changing, exactly what I needed; empowering; very genuine; easy to relate to; very positive; life changing. Would I go listen to her talk again?…You bet I would.
-Barbara Erbacher
-Senior Executive Assistant, Ball Aerospace & Technologies Corp.
"I've travelled the world documenting individuals who have overcome physical and emotional issues using faith, prayer and energy medicine. Lauren is not only a survivor, she has the gift of knowing what others will experience on their own healing journeys and how to support them. Her insights along with her advice and compassion are beautiful to witness and are a standout in the work I am doing to profile individuals like her. The audience was truly captivated. Lauren Miller is destined to become a champion for the power of energy medicine to help us all find our own ability to heal. If one needs an answer to why certain people are challenged with devastating illnesses or events in their lives, Lauren provides one very obvious and joyous answer – she offers us a model for hope."
-Eric Huurre, Documentary Film Producer
Feedback as the keynote speaker/workshop facilitator (How to Lighten Up & Live: De-Stress Your Life Now) to The Brockport NY School District, entire administration, council members, teachers & supportive staff (400):
The response by our school faculty and staff to Lauren's message at our end of year meeting was overwhelmingly positive! Her powerful message and personal journey was one of hope and inspiration, reminding us that we need to take care of ourselves in order to take care of others. Through her dynamic presentation style and storytelling she challenged us to consider that our mindset determines our response to adversity and stress. She was able to instantly connect with the faculty and provided easy to use strategies to manage the stress that comes our way in life. If you are looking to rejuvenate your staff I highly recommend Lauren!
Rob Banzer
Assistant Superintendent for Instruction
Brockport Central Schools
Feedback from the Brockport Staff, Council Members and Participants:
1) I want to thank you for encouraging me to attend her presentation. It was fantastic and definitely gave me things to work on to reduce my stress. 🙂
2) Wow, that is powerful – what an amazing woman!
3) I can't tell you how much I appreciated meeting Lauren Miller and hearing her insights, suggestions and motivational thoughts. She signed my book "To my sister in healing". Isn't it wonderful when people show up in life just when we need them the most? Thanks again for arranging this wonderful speaker… We are lucky!
4) Thank you for bringing Lauren to our district. What a gift! So powerful. You are so smart to know we needed this and, as one who deals in resources, I am so impressed that you presented us with a perfect one.
5) Lauren was OUTSTANDING. Thank you so much for inviting her.
6) I just wanted to thank you again for inviting Lauren E Miller to come speak to us yesterday morning. She had a profound impact on me. I felt like she was speaking directly to me and *my* current circumstances in life, nothing drastic like she went through, but stressful all the same. I'm purchasing a couple of her books to read over the next few weeks.
Please tell her I said thank you again for "setting me free" and reminding me that God is in control! My favorite verse is Jeremiah 29:11. I've clung to that verse in difficult, stressful times in life. I know her presentation was not "geared" toward God, but I SAW Him in her throughout her speech and I was so grateful!
7) Thank you very much for bringing your Lauren Miller to Brockport today. She was truly amazing. I loved every bit of her presentation. I have been a tough year, and her stories reminded me about many of the things that I have helped family, friends, colleagues, and students through this year. I plan to locate a copy of Lauren's book and read it this summer.
-Brockport NY School District Feedback
For more information about booking Lauren E Miller as a speaker, her 30-day follow up program: The Art of Stress-free Living or for stress relief therapy please email: info@laurenemiller.com